By popular request, here's a video of the Israel 2015 Fight Night Combat final round, featuring Emil Dahl and Yotam Alon.
There will be another Fight Night in Israel at the end of Augusts, at a juggling meeting in Bat Yam.
In other news, there are now two new points levels for tournaments:
300 is counted along with 250 tournaments, and is a 50 point bonus for a tournament that was originally classified as a 250 level event, but exceeded the requirements in numerous ways, along with having a high participation level in terms of top 25 ranked players. This has been retroactively applied to the WJW 2015 Heerlen tournament.
350 is counted along with 500 point tournaments, and is a new level for tournaments that were originally advertised as a 500 point level, but fell short of many 500 point level requirements. This has been applied to the Israel 2015 tournament due to the lack of submitted results (over two months after the tournament), only 8 players in the knockout instead of 12, semi-final matches only played to 3 points not 5, non-standard qualification and wildcard entries, no data from qualifications at all, and no firm record of total tournament participation ("about 12 or 15" falls well short of the 20-24 needed for a 500 point tournament).
The Rankings FAQ will be updated to reflect this change next week.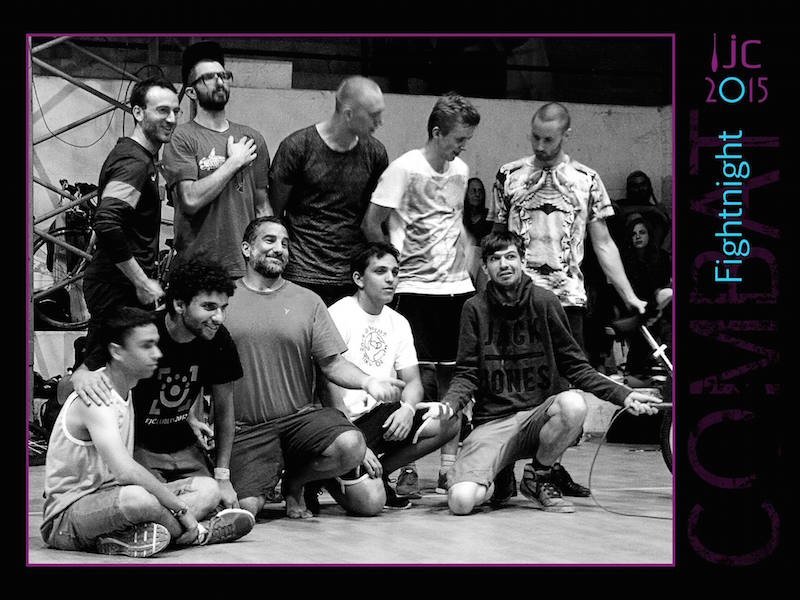 Congratulations to Emil Dahl for winning the inaugural Israeli Juggling Convention Fight Night. In his first ever FNC tournament he earned himself 500 rankings points, and enters the 2015 rankings race in joint fifth place.
Wes Peden was awarded a wild card entry into the tournament after defeating Omer Lewy and then, in a series of one-point matchups, beating every single other player who had qualified for the tournament in turn. After winning his way into the round of 8, Wes was promptly defeated by Yotam, who went on to take second place overall, beating Bar Mualem in the semi-final along the way.
Iver Tronstad's winning streak of seven matches and two titles (Skjève 2014, BJC 2015) ended in his semi-final defeat at the hands of Emil Dahl, though he went on to play and defeat Bar Maulem for third place.
More information and results will be added to the Israel 2015 page soon, once it is fully submitted, and hopefully we'll get some video too.