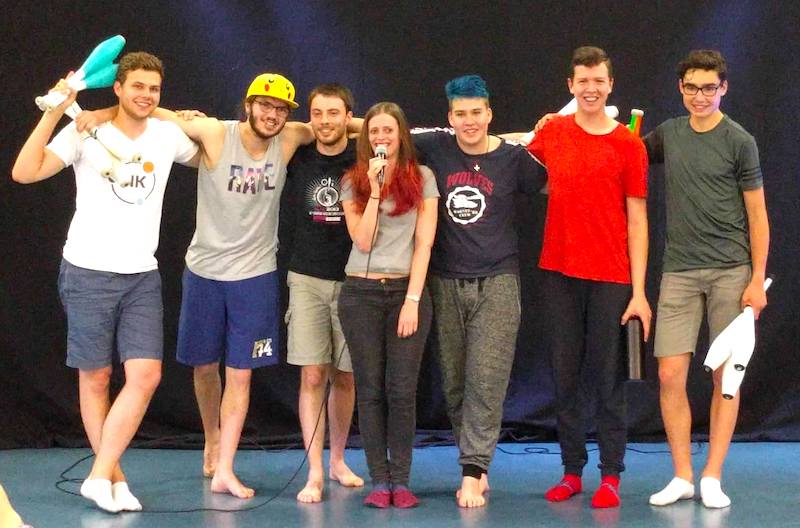 Congratulations to Jan Poolen for winning the Eindhoven 2017 Fight Night. Along with his win at the WJW 2017 Heerlen, he's only the second player to go unbeaten in 2017 at multiple tournaments, the other player being Julius Preu. Jan's 250 points for winning puts him up to 10th in the 2017 Race Rankings.
Check out this video of Jan's final match against Bas Van de Kerkhof: https://www.youtube.com/watch?v=xzQXz1zk0Wk
Bas reached a final for the first time, his previous best result being third place at the Dutch Juggling Championships. Simon À Campo beat Sander Vanpraet in the third place match, which means Simon broke his streak of fourth place finishes.
Thanks to Melissa Staugaard for organising and hosting the tournament. Find all the results and details here: http://fightnightcombat.com/tournament-Eindhoven-2017.html
Two more tournaments are taking place this weekend: one in Estonia at Badoom Tsss, the Estonian Circus Festival, and the other in Vancouver, Canada at Madskillz 2017.