The 2018 Fight Night Combat season ended with Jochen Pfeiffer winning the European Masters 2018 and Luke Burrage at number one in the year-end rankings. No surprises there... so on to the new year!
2019 kicked off with three tournaments in the first week, in Germany, the Netherlands and Canada.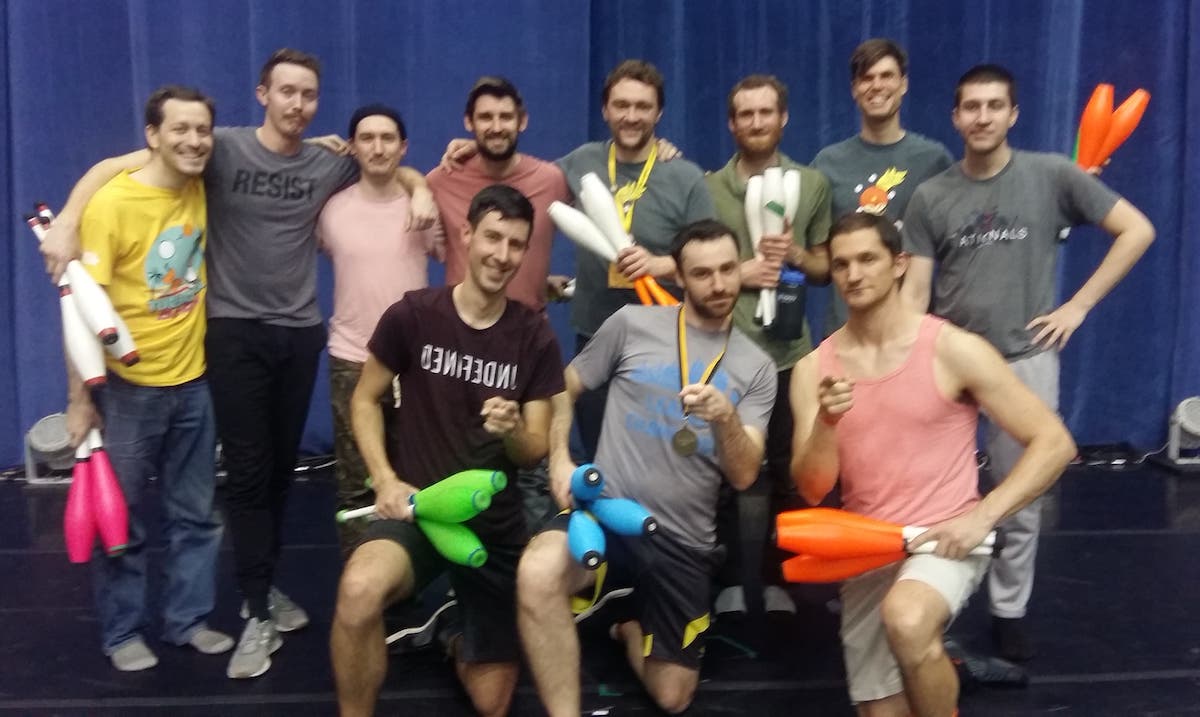 In Montreal, TurboFest hosted a Fight Night for the third year in a row. This is the biggest tournament in North America, with 28 players this year, and is a National 500 level event. For the third year in a row, Rafi Benjamin qualified as the top seed. For the second year in a row he won the entire tournament. And as he didn't take part in the knockout in 2017 due to injury, he remains 100% undefeated in Canada. He beat Brian Koenig 7-4 in the final to earn himself 500 ranking points and takes himself to number 1 in the 2019 Race Rankings.
The Dutch Juggling Championships hosted a Fight Night for the fourth time. 20 players took part, with the top 8 making the knockout. The first round matches were all very one-sided, but the action really got going in the semi-finals.
Check out this video of one of the craziest matches caught on camera:
In the end, Bas Van de Kerkhof won the tournament, and earned himself 300 ranking points. This is enough for him to break into the top 10 of the 52 Week Current Rankings for the first time, and after winning the HJW 2018 Fight Night, extends his winning streak to 7 matches. Will Bas keep up his good run of form and make it to the European Masters 2019?
In Germany, Andreas Braun kept up his good run of form by winning the Passout 2019 Fight Night. He beat Rob Woolley 5-1 in the final. Andreas has not had a Fight Night result worse than third place going back six tournaments to 2017. The 250 points he earned for winning Passout bumps him up to 4th place in the 52 Week Current Rankings, his highest ever position.
Check the 2019 Tournament Calendar to find out about all the upcoming events, including tournaments in the next few months in Australia, Germany, New Zealand, the UK, France, Belgium and Hungary: http://fightnightcombat.com/tournament-calendar-2019.html