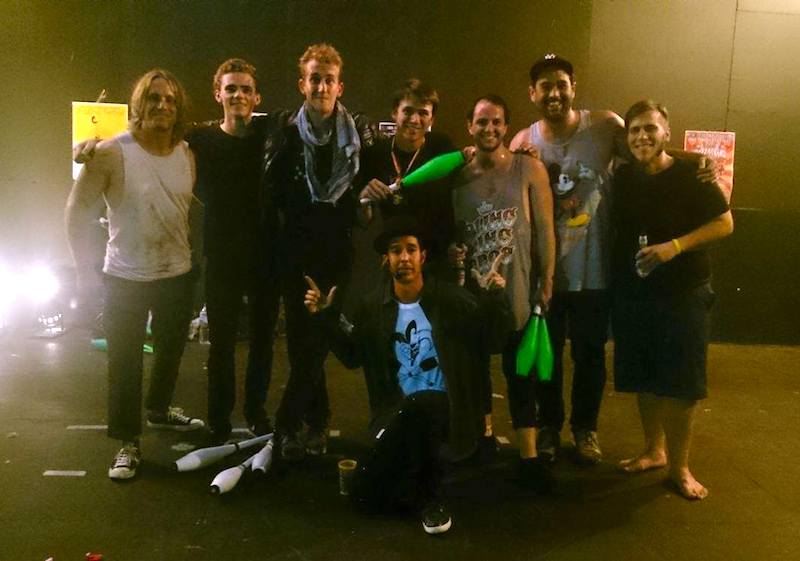 The second National level tournament of the 2017 combat season took place last weekend at the New Zealand Juggling and Circus Festival. Julius Preu took the overall victory, and the 350 rankings points he earned was enough to put him into first place in the 2017 Race Rankings, and lifts him to third overall in the 52 Week Currents Rankings. He now won nine matches and three tournaments in a row, with his last loss coming in the third place match at the EJC last summer.
Julius beat Byron Hutton in the New Zealand final, and Byron's second place is his best result in a Fight Night since his win at Melbourne 2014. Third place went Joe Fisher, who recently came second at the Newcastle 2016 Fight Night.
A new feature of the Fight Night Combat website is the regional rankings. This shows Julius is now the top player if the rankings are calculated from just tournaments taking place in the last 52 weeks in Oceania, but is only ninth in the rankings of points from European Fight Night Combat tournaments.
See all the results details from New Zealand here: http://fightnightcombat.com/tournament-New-Zealand-2017.html
The next Fight Night will take place at the Hungarian Juggling Championships this coming weekend, then in early April the British Juggling Convention will be hosting the first Major 750 tournament of the year.