After the BJC Fight Night on the first of April, two more national conventions are hosting their own Fight Nights before the end of the month. Both will be worth 500 points to the winner, so each one is sure to shake up the 2016 race rankings.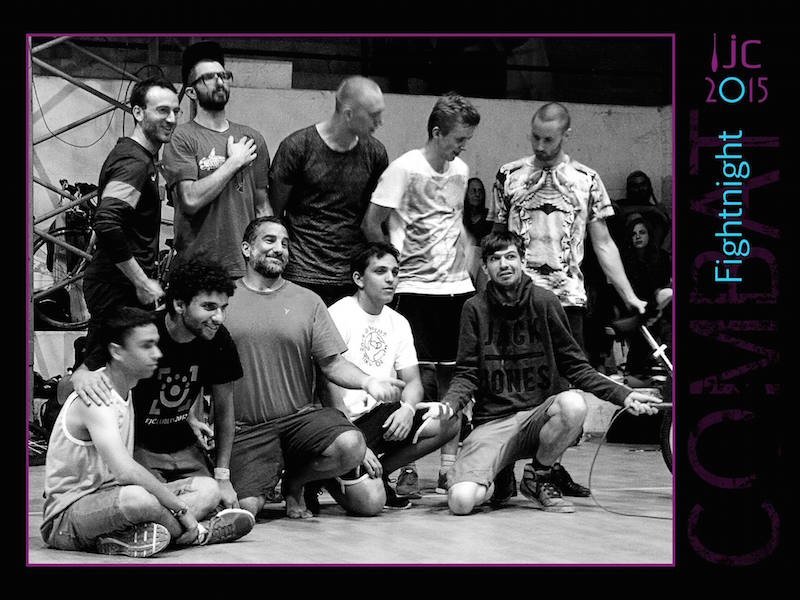 The first will be held on the 26th or 27th of April at the Israeli Juggling Convention. Last year Emil Dahl beat local juggler Yotam Alon in the final. Emil won't be back this year to defend his title, but other international guests will be at the convention, like a certain group of Austrian club jugglers, and will probably want to stop Yotam going one better.
While not a national juggling convention, the Brianza Jugging Convention is the largest in Italy and this year celebrates its 10th anniversary. Last year Jochen Pfeiffer beat Luke Burrage in the final. Luke will be back to try and improve his result on Thursday 28th of April, but Jochen has recently had an addition to his family, and might not make it to distant juggling conventions for a while as he gets used to life with a new baby. Other international guests should add to the player field, including other jugglers from Berlin, and maybe a group of Sweden-based jugglers can be convinced to take part if they want a break from searching for water on other planets.
Following these two is the next major international tournament, at the Nederlands Jongleer Festival 2016, worth 750 points to the winner. Last year's winner, Luke Burrage, won't be back to defend his title, so once again the result should have big impact on the rankings.
Over in the UK, as a result of the popularity of Fight Night at the British Juggling Convention, three new Fight Night Combat tournaments have been added to the 2016 calendar, all at the 250 level. Lestival IX will be hosting a Fight Night on Saturday 30th April. Bungay Balls Up, the longest juggling convention in the world (11 days long!) will have its first Fight Night on Wednesday 25th May, with a special prize of Banoffee Pie awarded to the winner. Finally the Play Festival, the largest gathering of jugglers in the UK, will also host its first Fight Night on Friday 19th August.
If anyone wants to host a Fight Night at a convention or other event, get in touch and it'll be added to the website! See all the 2016 Tournament Calendar as it stands right now over here: http://fightnightcombat.com/tournament-calendar-2016.html