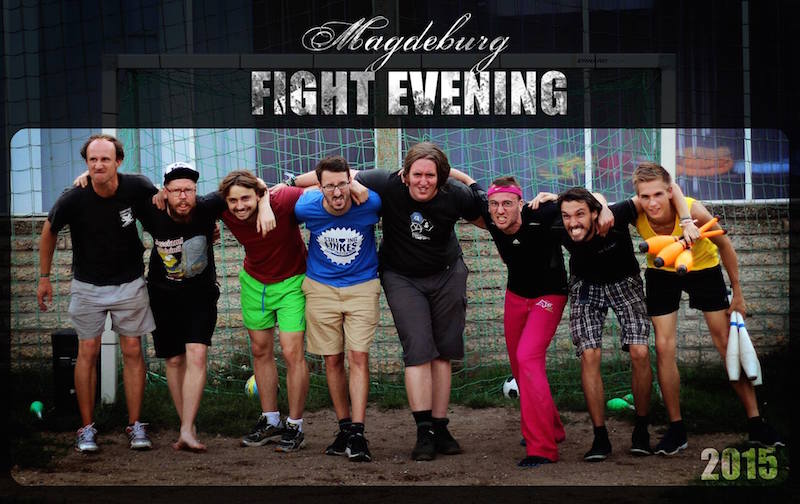 Two past winners of the Rostock Fight Night met in the final of the Magdeburg 2015 Fight Night. Top seed Alex Leymann (Rostock champion in 2013) and third seed Niklas Aumüller (Rostock champion in 2014) battled for the 250 FNC rankings points on offer at this inaugural Magdeburg tournament.
Check out this video to see who won:
The tournament was held outside in the evening at the Magdeburg Poi-und-Jonglier Convention. 12 jugglers entered qualifications, with eight progressing to the knockout. The result of the final means Niklas climbs 31 places in the FNC rankings, and Alex returns to the top 10 for the first time since 2014. Stephan Cipra defeated Cedric Foucault in the third place match.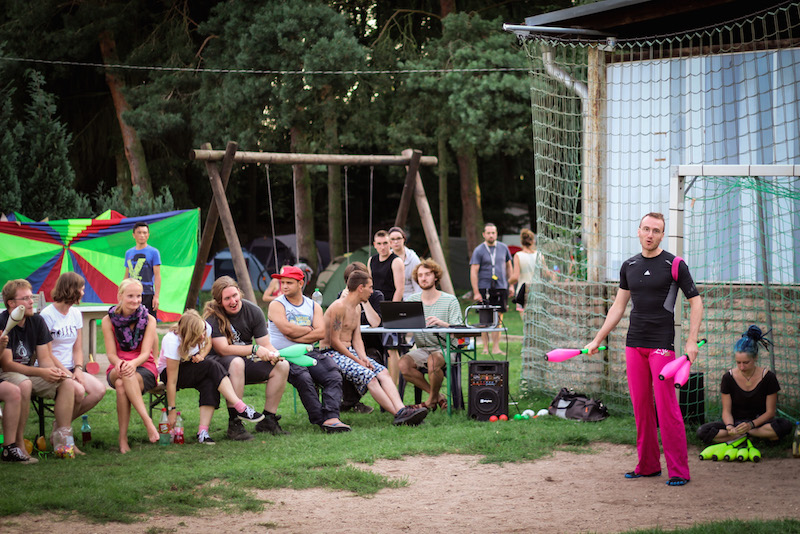 Also big thanks to Alex for organizing and hosting the tournament. All the results and details can be found on the Magdeburg 2015 page on FightNightCombat.com: http://fightnightcombat.com/tournament-Magdeburg-2015.html