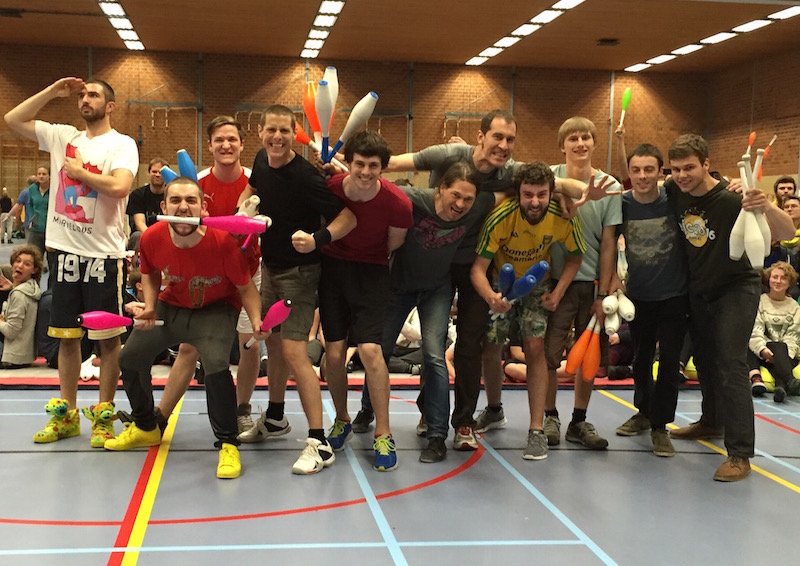 The Nederlands Jongleer Festival 2015 Fight Night took place last Saturday, and it was the biggest tournament of the year so far, worth 750 points. 26 jugglers entered the qualifications and 16 made it to the knockout rounds.
Check out this video of all the action from the R16, R8, semi-final and third place matches, featuring Jochen Pfeiffer, Luke Burrage, Tony Pezzo, Wes Peden, Eóin Allan, and all the other top 12 seeded players:
And this video of the final match:
This result lifts Luke Burrage back to second in the FNC rankings, swapping places with Iver Tronstad, NJF 2014's winner who couldn't return to defend his points this year. Eóin Allan rises up the rankings to fourth, his highest ever position. Simon À Campo, the only Dutch player to be seeded in the top eight, returns to the top ten.
Thanks to Maarten for hosting, Ieuan for refereeing, and everyone else who helped make the tournament happen. See all the results and details on the NJF 2015 page on FightNightCombat.com