Congratulations to Johnny Malcolm for winning the Chocfest 2015 Fight Night. This is his second win in a row, a followup to his victory at the Cambridge 2014 Fight Night.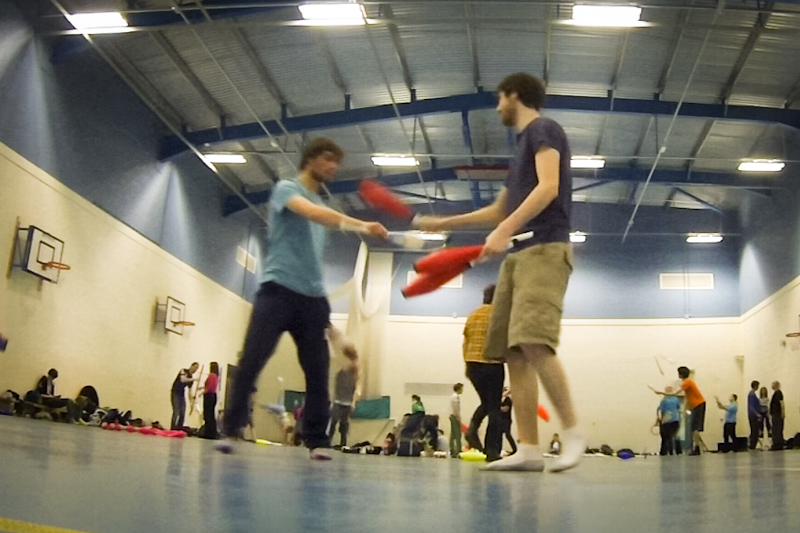 Johnny beat Dan Wood in the final, the winner of the Durham 2014 Fight Night. Johnny also went unbeaten qualifications at Chocfest 2015.
This win means Johnny enters the top 10 in the current rankings for this first, and extends his winning streak to 6 tournament matches. How do you think he'll do at the British Juggling Convention 2015?
14 jugglers took part in the Chocfest 2015 event, a 250 level tournament, with 8 in the knockout. Josh Turner came third and Jon Peat came fourth. Thanks to Jon for organizing the tournament.