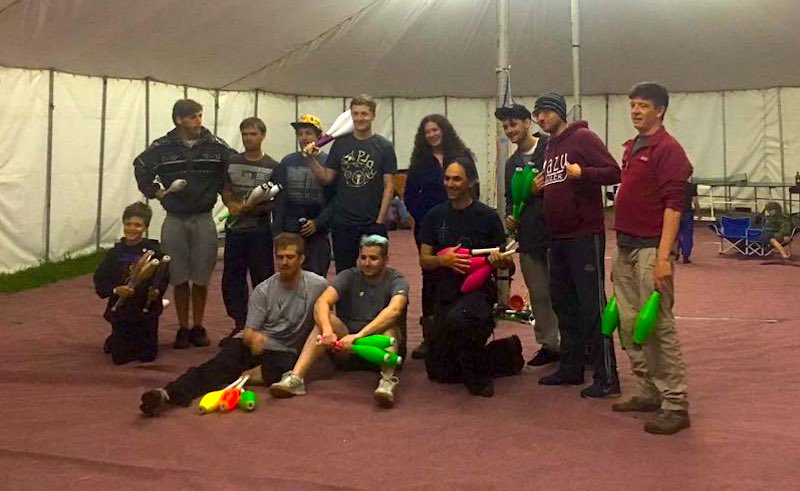 Congratulations to Callum Lawrie for winning the Bungay Balls Up 2017 Fight Night. This was Callum's first time winning a tournament, and also his first time in a final, despite coming third or fourth in many tournaments in the past.
13 jugglers took part in the tournament, with the top eight selected for the knockout stage by group combat rounds.
Callum and Rob Wooley were the top ranked players in the tournament, at 22nd and 20th. They met in the semi-finals with Callum winning 5-2. In the final Callum defeated Mandy Blake who was taking part in her first ever Fight Night.
Even with his win, Callum actually lost ground in the 2017 Race Rankings, despite this being his 6th tournament of the year. He gained points and overtook Joe Showers but was overtaken himself by Leo Ostenrath and Luke Burrage after their strong results at the NJF the same weekend.
See all the results and details from Bungay here: http://fightnightcombat.com/tournament-Bungay-2017.html
Three more tournaments take place this coming weekend. Two in Germany (Rostock and Aachen) and one in Ireland (Galway).